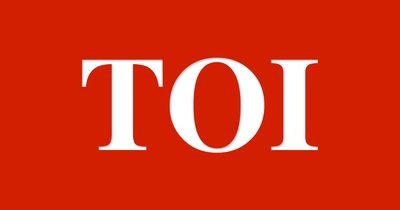 Jaipur: The health department sealed a dental clinic and sought explanation from the owner as they allegedly found a person with MA degree rather than medical degree providing treatment to a woman.
Acting on a complaint received by collector Nathmal Didel, the health department inspected a dental hospital at Nohar in Hanumangarh on Saturday.
Chief medical health officer Dr Navneet Sharma, Nohar block chief medical officer Dr Pradeep Kaddasara and other officials conducted the inspection.
Dr Sharma said, "When we inspected Bhati Dental Hospital at Nohar we found Ramchandra (28), a resident of Surjansar, Nohar, providing treatment for dental problem to one Santosh Devi.
On investigation, it was found that Ramchandra has completed his post-graduation in Arts. He has an MA degree."
The health department sought more documents. They allegedly found that on Saturday four patients had been provided treatment. The clinic has all the necessary equipment including two dental chairs and all equipment for treating teeth.
Dr Sharma said, "According to Ramchandra, the name of the main director of the hospital is Sanwarmal Bhati (Dr Bhati) who had gone to Sriganganagar when the health teams conducted the inspection. The inspection team did not find any certificate related to the qualification of Dr Bhati in the hospital".
Dr Sharma said that Bhati Dental Hospital was sealed with immediate effect due to lack of eligibility certificates.
Ramchandra was instructed to inform Dr Bhati as soon as possible to be present in the health directorate building (CMHO Office) along with the eligibility certificates.
He said that until Dr Bhati's certificate of eligibility is presented, the clinic will remain completely closed. If it is opened, strict action will be taken against the personnel.
FOLLOW US ON SOCIAL MEDIA
FacebookTwitterInstagramKOO APPYOUTUBE