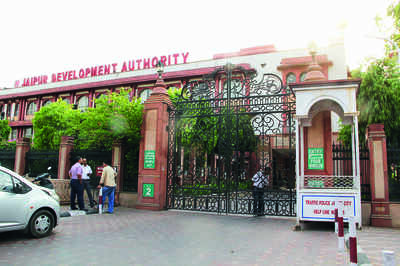 Jaipur: The Jaipur Development Authority (JDA) has given a 15-day ultimatum to private developers for getting their facility area land allotted by it in their residential schemes.
The zone commissioners have been directed to issue notices to all colonies lacking facility areas. As per rules, it is mandatory to get facility areas for developing schools, hospitals and parks allotted in the residential schemes.
An official said, "The developer must apply to JDA for allotment within three months after the scheme is developed. Not many developers have adhered to the rule. Zone commissioners will issue notices to such schemes."
As per rule, a developer has to develop a colony in 60:40 ratio. While, plotting should be done on 60%, remaining 40% should be reserved for facility area. "As many developers flouts norms and do not adhere to the rule, they do not come forward for the land allotment fearing JDA will take action," said official.
Similarly, the JDA is also preparing a list of private colonies and housing cooperative schemes where developers did not build facilities after getting township approval from the civic body. In recent past, it has confiscated 180 plots in separate colonies.
An official said, after auctioning these plots, the civic body will complete the development work in these colonies. The move will benefit lakhs of people who were deprived of basic facilities including roads, sewerage, parks after purchasing plots.
An official said, "From every approved scheme, 12.5% land is mortgaged by the developers. If the promoter fails to develop the facility, the JDA has powers to sell the land and finish the development in approved colonies."
Since 2015, the civic body has prepared a list of 511 defaulted colonies. "After selling plots, developers never turn up and buyers continue to live in under-developed colonies as there is no other option. With such drives, other developers will adhere to the rules," official added.
FOLLOW US ON SOCIAL MEDIA
FacebookTwitterInstagramKOO APPYOUTUBE